What Vacation Taught Me
By: Desra Ramey of Desra Ramey Photography
Last week we spent 8 short days in Hilton Head. I was very nervous first of all because a vacation meant I would have to stop working for 9 days and actually enjoy myself. Yes, I was actually worried! Terribly sad but this time of the year has been my busiest season ever throughout my business. The only thing I could think about for weeks before was "how could I do this, at this time?"  What this would mean is that I would have to stop editing, clients galleries would be put on hold, those waiting, will they be upset, and on and on. I did ensure clients of my being gone and what time frame this would affect, but still me the worry wart I am, I worried.
We left on a Friday to drive 1/2 way and get an early start. It was at the hotel it hit me. How on earth could I not "turn off?" How could I not "enjoy these precious moments?" All of a sudden I felt guilt. It hit me like a ton of bricks. How could I be so selfish to myself and think I didn't deserve "time off?" From that moment, I turned my data OFF (only turning it on here and there during the entire time), and boy it felt amazing! I actually was enjoying being unplugged! I felt freedom, I felt focused, I felt alive for the first time in months! I was going to do EVERYTHING in my power to enjoy every second of every minute for the next 8 days while on this vacation. I watched my girls every move. I watched them skip, jump, laugh, SMILE, play, oh my gracious the list could go on forever….
I have 4 small girls, run a full time home, with cheer, karate, school, PLUS  a full time photography business. Life is hectic and sometimes days get away from me way too fast. But nothing can replace taking time off to enjoy your life and your family! I encourage all of you to "unplug" when you're able, stop and "smell the roses" when you can. Your heart and mind will thank you, I promise! This vacation will go down as not only the BEST ever, but an eye opener for me that vacations need to happen. Life needs to "stop" and life needs to be enjoyed. There is nothing that compares to those days building sand castles and laying in the ocean with my little family.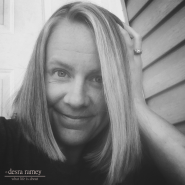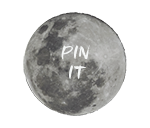 Desra Ramey, owner of Desra Ramey photography, is located in Kingsport, TN. Her passion is lifestyle, documentary style photography. Desra is married to the most amazing man on the planet now for 10 years and he is her biggest fan! Together they have 4 children, all girls, under the age of 10. Desra loves photography more today than she ever has. Its apart of her soul, her heart, and her love. Desra feels very blessed and honored to do the job she love so much.