When Photography Became Therapy
By: Stacey Muniz of Soul Threading
This post, with these photos, are meant to show the different perspectives in life. This exercise was very healing for me. I discovered it a while back, when I needed a macro but couldn't afford one because my 'need' was pretty much for personal enjoyment. Recently I saw some fellow photographer friends of mine – ever so talented – achieve these heavenly frames. Thank you if you know who you are. So, I pulled off my new lens – Sigma 35 mm ART, and flipped it around. For 3 days I did this, finding different angles and then in turn more notably, I found deeper feelings of discomfort getting restored. This creative outlet of freelensing – reverse macro photography – became therapy. I'll explain my situation a bit more in detail, all in the while show you – what I find to be – one of the most beautiful bodies of work I've produced.
The grid, at the end shows the pull aways. The chaos and unorganized feeling of first perspectives. Then I dug deeper.
I've had to really evaluate the feelings I've been experiencing the past month. The way things should be. Should. That word is such a horrible word isn't it? A forced implication of one's opinion. Personally, I do have a certain place that I will always go to for my 'shoulds'. It is in ONE book. If it is not in the book, then to me, it is your opinion. Or even worse my own forced implication from my own inner voice. Our opinions can be good, don't get me wrong, because in today's day in age, things have changed and not all the answers are written – or the answers are written with differing answers all over the place, confusing you beyond all measure. But that word should, it has me feeling like I'm being talked to like a child. It triggers not so pleasant memories and feeling. It makes your 'advice' very unhelpful. Should, hypocritically, should be eliminated when we speak to others, and more importantly to ourselves. This is implying to things like you should be doing this and this with your child, or you should have had this kind of job for this amount of time with this amount of pay, or the ultimate – you should be better at this photography thing by now. Sound familiar? That last one there is my inner voice, one that I know all too well, and one that creeps up through the cracks whenever my energy is running on low.
This past month I've felt angst, heaviness of heart, delicate and fragile, sensitive, yet grateful, empathetic and joyful. I always tend to come back to joy. It is partly my personality, no doubt. But it is ultimately not because of me – my faith helps me. I cannot do this on my own. It is so hard. It's hard when loved ones closest to you have hurtful things to say, without them being aware of the hurt they cause because they can't relate. In turn their communication skills + empathy seriously lack. It's hard when there is financial pressure rising on the back burner because you know that the fire that is consistently burning on the front will soon burn out. Or there is a whole load of things to accomplish on your to-do list – for your business + household – and the time that you can be sleeping turns into 'work hours'. It's hard when you're sleep deprived, needing every little wink to feel and look healthy and normal, yet there's your baby needing your chest to put his hand on, to rock him to sleep, gasping for air if you try to teach him sleep dependency.
This isn't to complain. This is to connect to some of you. Some of you that may need to relate or some of you that may need another perspective. And now, back to the word should. Your perspective, your opinion, is not the only opinion. Thank the Lord that there are certain things that are clear, and for the times that they're not clear, thank the Lord for prayer and grace. If you trying to give someone some advice though, because you think something should be a certain way doesn't mean that is the only right way. Use a different word, or communicating words of the like. Be careful of the presumptions you put on others. If you hadn't lived through certain things, especially if the things were beyond ones will power, you do not know what they are going through. You can still pray and listen though. That is so important.
Isn't it incredible, the difference of what one might see?
Let's not be so quick to judge.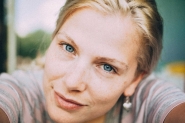 My name is Stacey. I am from Chicago, a city girl at heart. Happily married to a supportive husband whom I have 2 kiddos with. My husband and I share very empathetic hearts. We have lived in Gainesville, Florida since 2011….this is where we rescued our 2 pups off the side of the road. We love Jesus, traveling, the adventure, the escape and the beauty. I guess that's where photography comes into play. Nostalgia, documenting life and holding still a memory, is what I've found to keep me sane. Soul Threading is our photography business, and here, we photograph anything that has love + feeling. Facebook | Website | Blog | Instagram | Twitter